Sunday, May 22, 2022
Saturday, August 13, 2022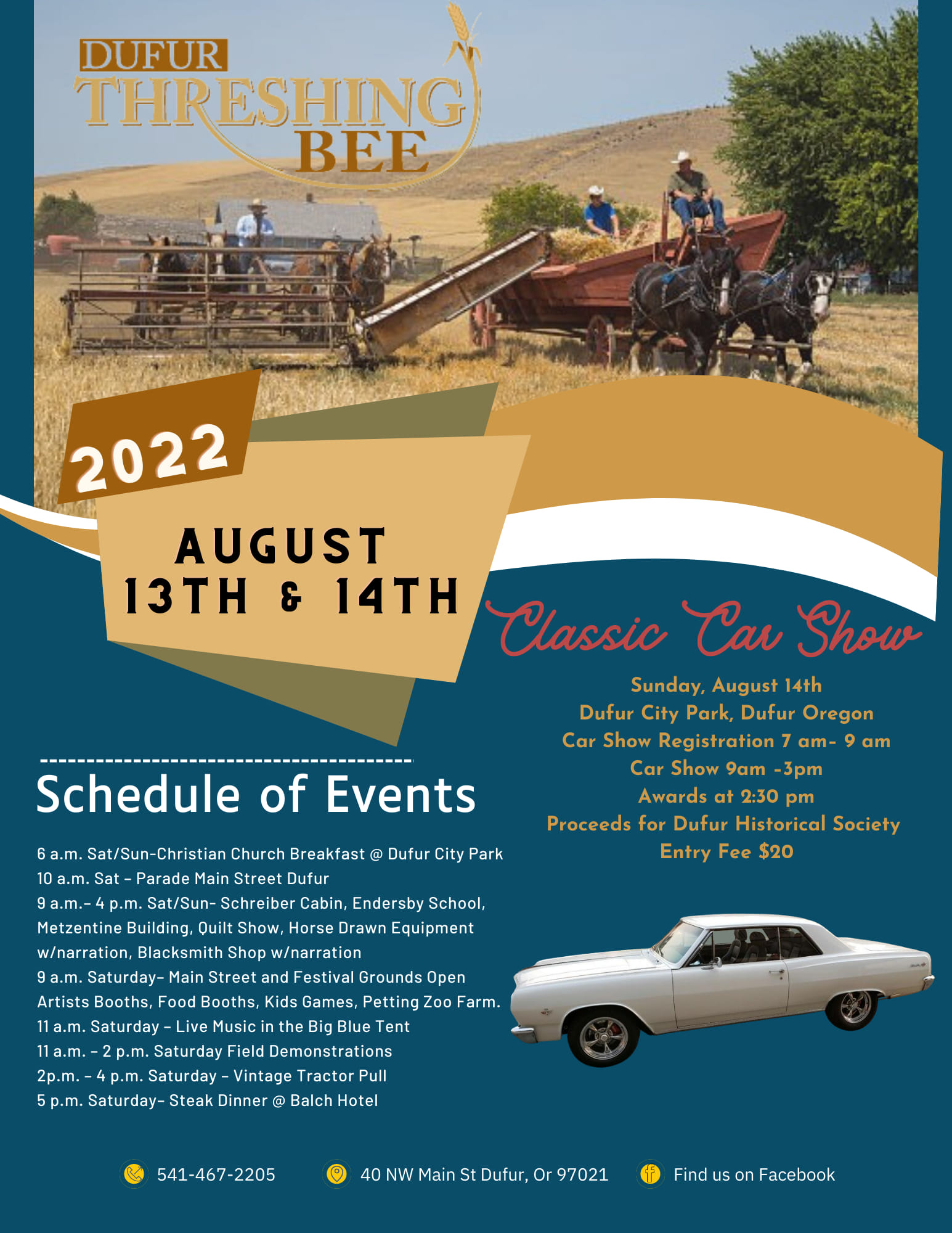 The annual Dufur Threshing Bee celebrates the harvest with demonstrations and exhibits offering a glimpse into the lives of early pioneers.
Sunday, August 14, 2022 at Dufur City Park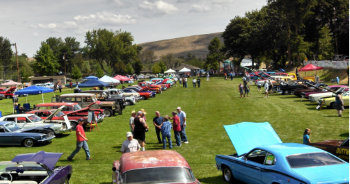 Dufur Rangers 8-Man Classic
Football and volleyball tournament, Thursday through Saturday during Labor Day weekend at Dufur School.
Jerri Walker DePriest Scholarship Fundraisers
Dinner and Auction in October & a Spaghetti Dinner during basketball season. Contact Dufur School for more info.
Hometown Christmas
Festivities include a holiday craft fair, visits with Santa, old-time music and our famous lighted tractor parade. On the second Saturday of December.